Old Long House Popiah used to be a staple side dish for our family when we dined at the Old Long House. Ever since it was torn down, we lost all tracks of this popiah stall until recently, we found a review of it on a food blog. Back then, we were still so young and we can't really rmb how it tasted like already.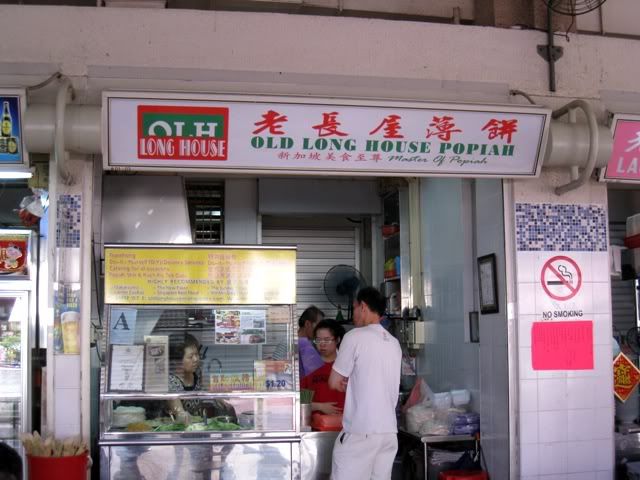 Determined to seek out the ultimate popiah to overtake our no. 1
Qi Ji popiah
, we set off to Toa Payoh for a taste of Old Long House popiah. At one glance, the presentation didn't whet our appetite at all. The ingredients were loosely wrapped in the popiah skin and it looked very dry. The ingredients were very fresh, with big crispy fish bits, crunchy turnips and bean sprouts. However, very little sauce was spread onto the skin and hence, the popiah was not as sweet as we love it to be. Also, the skin was drier with slight chewiness. Don't get us wrong. It's not that this popiah isn't nice but we've had tasted better. Pretty decent, wouldn't mind ordering if we are nearby.
(A: It would be good if the popiah skin could hold the ingredients better.)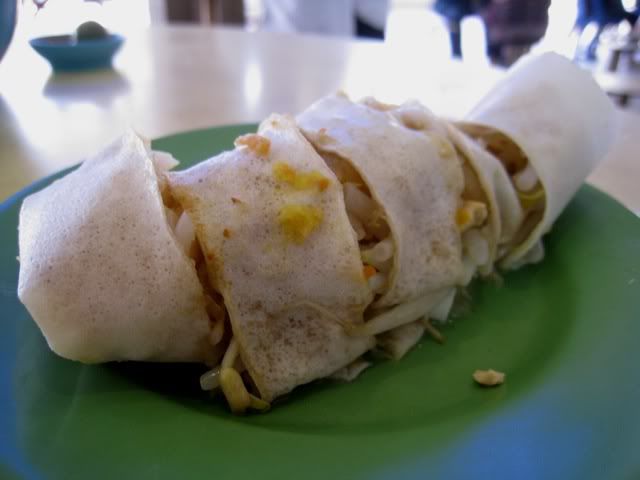 Blk 22 Lorong 7 Toa Payoh
#01-03 Toa Payoh Food Centre
6.00am - 5.00pm
(Closed on Mon-Tue)