This stall caught out attention when we were there for the famous Long House Popiah. Long queues were seen at this stall. Out of curiosity, we decided to try out their beef noodles.
We order the
dry version of beef quay teow ($3 per bowl).
The gravy was here was thick and gooey, saltier than the
Bugis (Long House) Lim Kee Beef Noodle
. Pretty tasty with the quay teow.
(J: I don't really like the gravy here and prefer Lim Kee's beef quay teow)
We don't quite fancy the beef slices as it was very chewy and exuded a beefy taste, akin to not-so-fresh fish which smells fishy lol. It was tiring exercising our jaws over the beef slices! There was nothing special about the beef balls. Heard that the beef balls were outsourced. It lacks the springy and bouncy texture.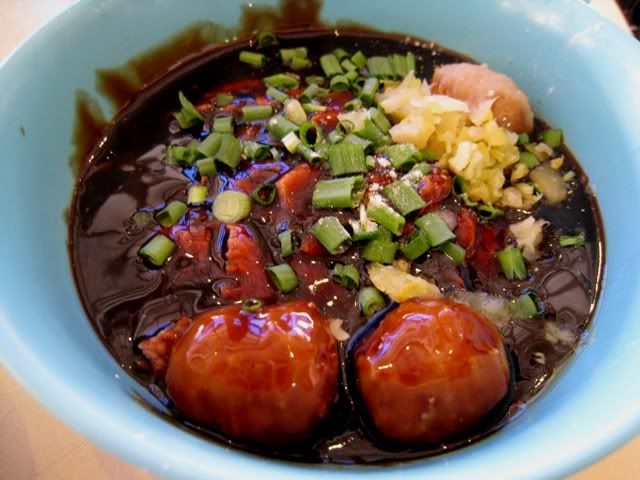 A's rating: 3.75/5 for gravy, 3/5 for beef balls & beef slices, J's rating: 3/5 beef quay teow (overall)
Hai Nan Xing Zhou Beef Noodles
Blk 22 Lor 7 Toa Payoh
#01-06
8am to 7pm
Monday Closed