Simplicity is beauty...
Ever wonder how food can taste so good, whipped up from the simplest ingredients?
We love teochew porridge, always awed by the wide variety of dishes available. Have always enjoyed the accompaniment of plain white porridge with the sour and salty dishes. Yum~
Teck Teochew Porridge is popular not only with the residents living in Joo Chiat Road, but also with some others who travel all the way down from the west just to eat this teochew porridge. Using the freshest ingredients, this teochew porridge stall definitely satisfy your porridge cravings!
Sweet & Sour Fish
Fish was very fresh and its flesh separated easily from its bones. Sweetness from the honey definitely satisfied our sweet tooth. Nice :)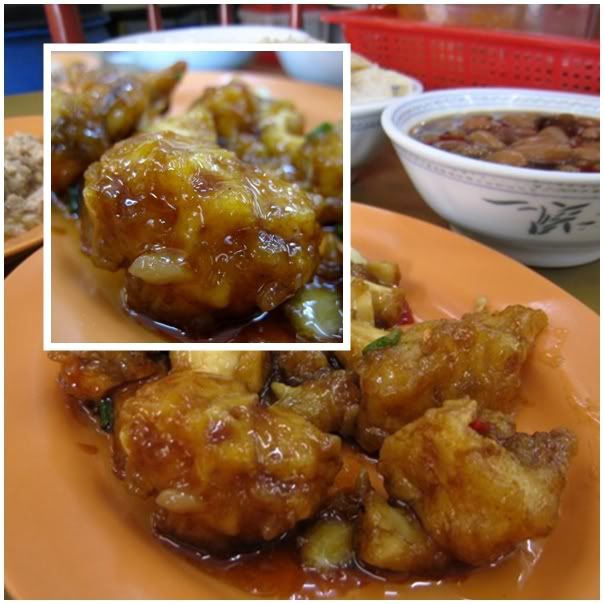 And these are the many other dishes we'd ordered. Teochew porridge isn't complete without braised peanuts, ioho!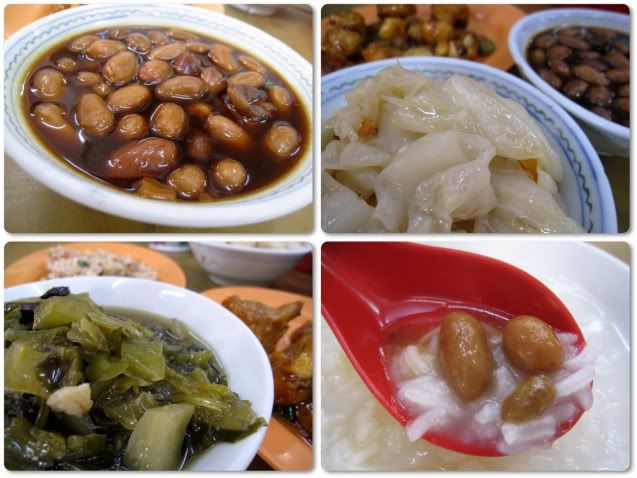 Total bill: $12.60
We feel that Teck Teochew Porridge is not too bad, better than the ones we tried at Maxwell. The veg and fish were fresh, and the dishes were not as salty as those found elsewhere. The rice had the perfect firmness and not mushy. The porridge was slightly gooey which we enjoyed, unlike some places which literally serve white rice topped with boiling water -.-". We will definitely come back again whenever we want some teochew porridge fix!
A & J's rating: 4.25/5
Teck Teochew Porridge
300/302 Joo Chiat Road
Opening Hours: 10am - 10pm
Closed on alternate Tuesday
Tel: 9237 2189