Our minds are at ease, so relaxing and comfortable....
Taking a short break from the bustling city, a little getaway...
With the sun peeking through the dense clouds...
Feeling the cool breeze on our faces, it's such an enjoyment looking out at the vast sea...
Making us feel so insignificant and all problems seemed to have vanished momentarily...
What's even better is having
MAGNUM
by our side!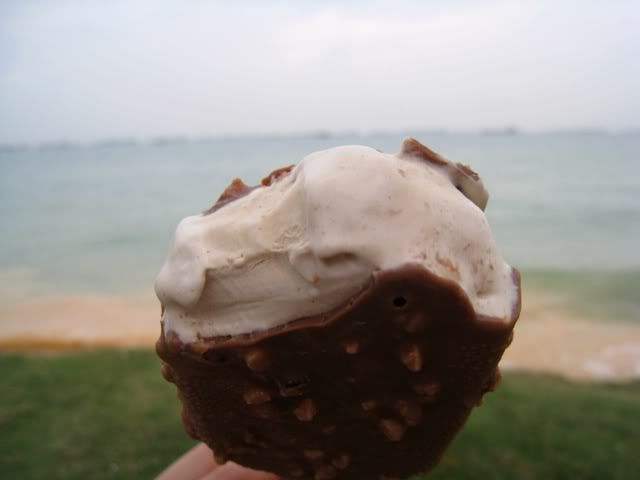 We love the
Golden Hazelnut Magnum.
Hazelnut flavoured ice-cream coated with chocolate hazelnut is simply heavenly. It's really an enjoyment to have each bite filled with crunchiness and sweetness. However, priced at $4.20, it is rather expensive compared to other brands. But who can resist such an alluring temptation?! :)