Ever since we ate at Kim's on our
previous visit
, we'd been wanting to return. This time round, we had a
new friend
with us. He was awed by the number of side dishes too!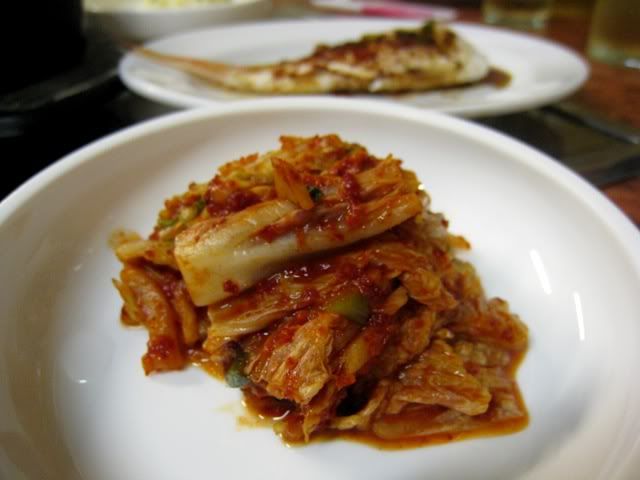 Bibimbap ($10)
We ordered this on our last visit too. But who could resist such a pleasant dish? Sizzling hot rice jumbled with all the ingredients and spicy chilli sauce. It certainly satisfied our hungry stomachs. However, the rice was more sticky and clumpy this time round.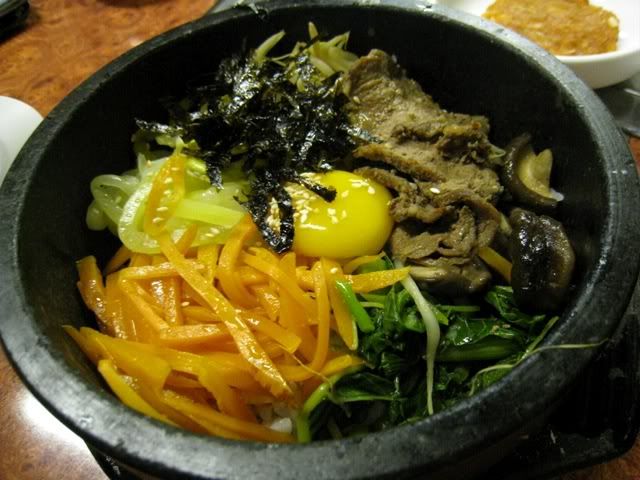 Kimchi Fried Rice ($10)
We were baffled by this question: How does an authentic kimchi taste like?
Our experience with kimchi was very vague. But somehow, this dish did not impress us. The fried rice was a little tasteless on its own. Perhaps it would taste better if it was spicier and had more kimchi to enhance the flavour.
(J: I find it tad too oily and sour.)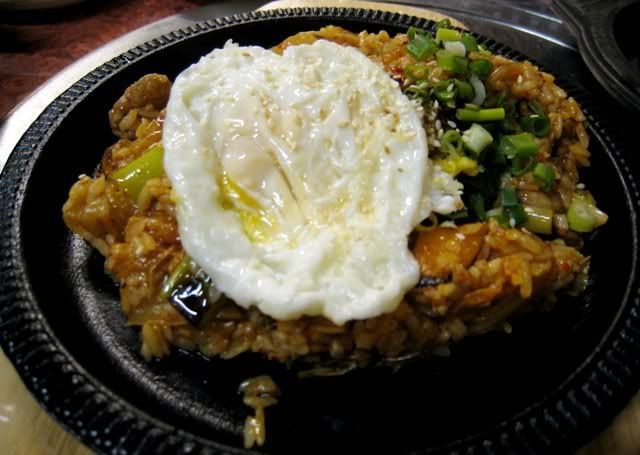 A & J's rating: 3.5/5
Braised Beef Claypot ($10)
All of us unanimously agreed that this dish was the star of the night. The glass noodle (dong fen) fully absorbed the juice and essence of the beef sauce. The salty yet sweet thinly sliced beef was fantastic. However, we left it on the claypot for too long and the beef became overcooked.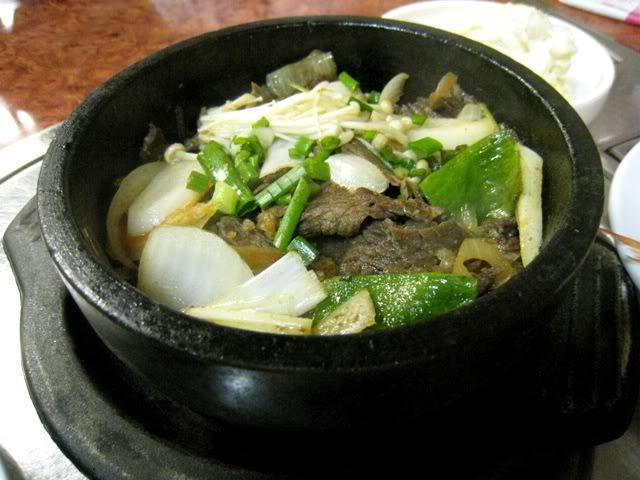 A's rating: 4.25/5, J's rating: 4/5
Read our new friend, ladyironchef's review
here.
Kim's Family Restaurant
17 Lorong Kilat #01-06
Singapore 598139
Tel : 6465 0535