Ice-cream for you ladies?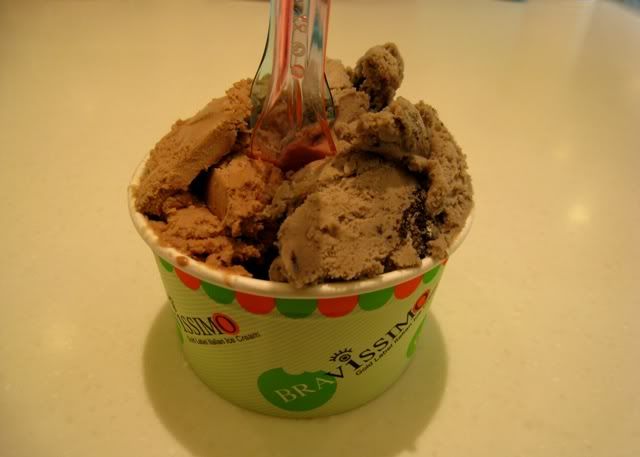 Bon Bon Rocher (Left) & Cookies & Cream (Right) $3.50/scoop, $4.50/2 scoops, $5.50/3 scoops
Bon Bon Rocher is definitely our favorite hazelnut ice-cream. Chopped hazelnuts with some chocolate bits tasted just like ferrero rocher. Smooth and creamy gelato certainly was certainly delightful. Although the cookies & cream gelato contained no cookies chunks at all, the small crushed cookies remained crunchy albeit lacking in the shiok factor.
Such a good gelato and the best thing is....
LOW IN FAT! 98% Fat free!
haha! Definitely good for the diet concious who wants to enjoy Gelato on a hot day without feeling too guilty :P
A & J's rating: 4.75/5 bon bon rocher, 4.25/5 cookies & cream
Click
here
for more information
Bravissimo
Vivocity B2