J: I've always preferred the thin crispy kind of min jiang kueh to the traditional ones bcos I find them too thick and chewy for my liking. However, we decided to try this famous Tanglin Halt min jiang kueh since the owners take the effort to roast their own peanuts. And guess what? We've fallen in love with this mjk after the 1st bite!
Peanut Min Jiang Kueh $0.60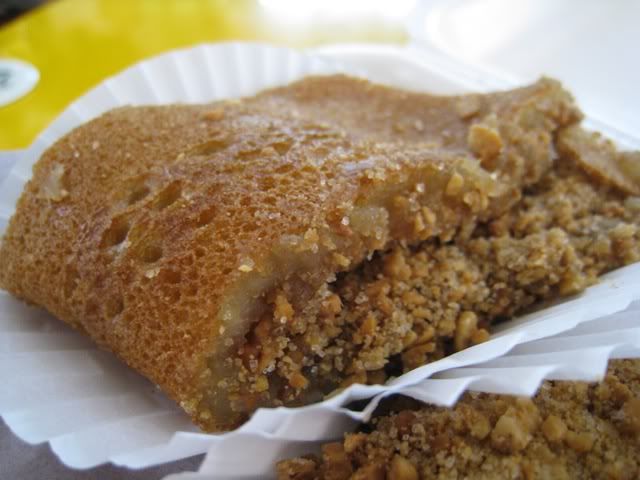 The aunty was very GENEROUS with the peanuts and each of our mjk were overflowing with peanuts everywhere! They were just of the right sweetness and the peanuts were not overly grounded so we could enjoy biting the fragrant peanuts. We had 2 mjk each and they were still warm when we ate them. They were slightly crispy on the outside, moist and soft inside! The mjk was not too thick (which was gd bcos i was suffering from toothache still) and not too chewy. Thumbs up for this mjk!!!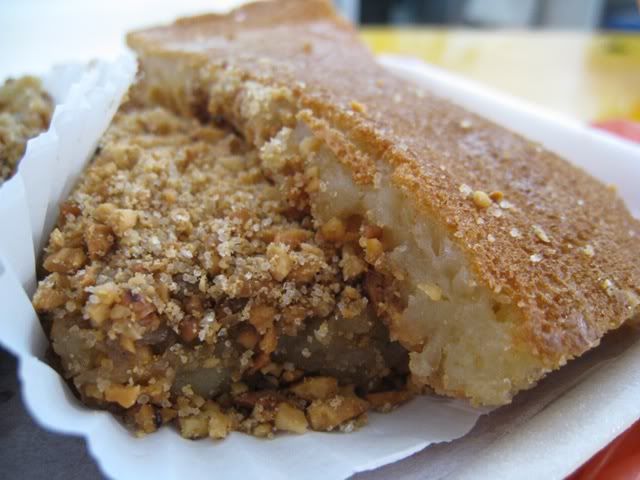 Afternote: This mjk has to be eaten HOT else it wouldn't taste as fantastic. We had on 2 other occasions tried mjks which had been cooled by the fan inside the stall and they were really disappointing :( The aunty didnt allow us to wait for the fresh mjk haiz.
48 Tanglin Halt Road
Stall 16 Tanglin Halt Market
Open from 5-11am (Closed on Mon)