The legendary bamboo noodle, though it was ordinary looking but this is definitely a gem among other restaurants in Joo Chiat road.
Many people have a misconception that "machine made" noodles may not taste as good as handmade noodles. Well, you will definitely change your opinion after trying out Tai Shek Hei's bamboo noodle! The bamboo noodle is made using a bamboo machine created by the owner, John. The dough was repeatedly pressed upon to increase the elasticity of the dough.
The results? Springy noodles which dances on your tongue! Simply amazing~
We must comment that we like the service provided by the waitress there. She gave good recommendations and told us how to order to save costs!
We ordered 2 dry version of the

bamboo noodle ($2 each)

and a

Tobiko dumpling soup ($8)

to share. The bamboo noodle was way better than wanton mee. Really very 'Q'~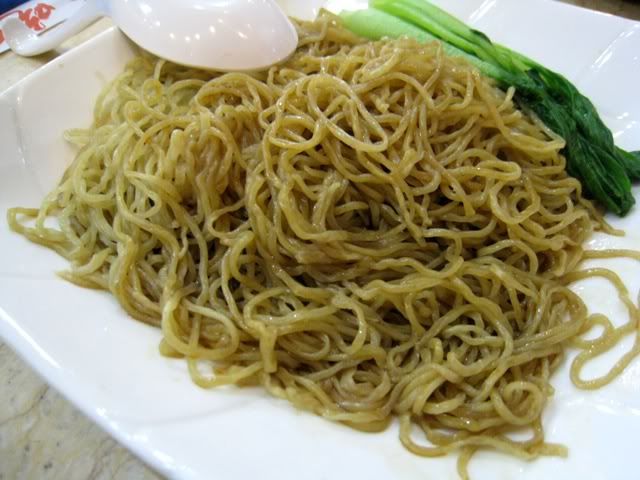 Packed with fresh prawns, meat and tobiko (fish roe), the tobiko dumpling was good. You could literally taste the sweetness of the ingredients. Our only grouse was that the dumpling skin was too thick and a little sticky for our liking.
(A: I feel the dumpling skin tasted like bian mian. Even John agreed to that! Saying the dumpling skin could be use for ban mian.)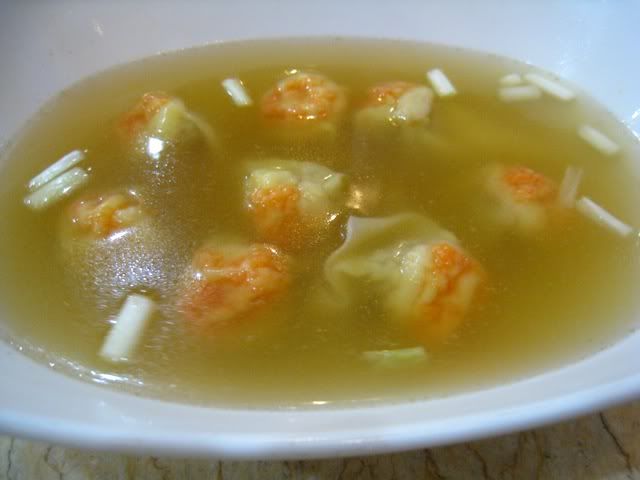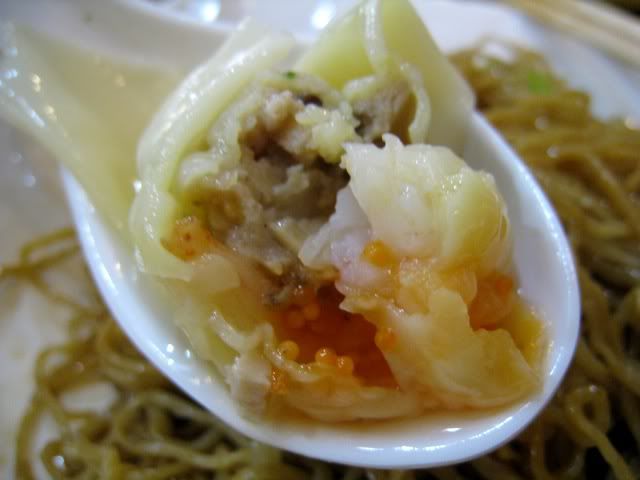 John commented that his dumpling skin was the most elastic of all. So we did a experiment with him to test the elasticity.
The normal size of dumpling skin...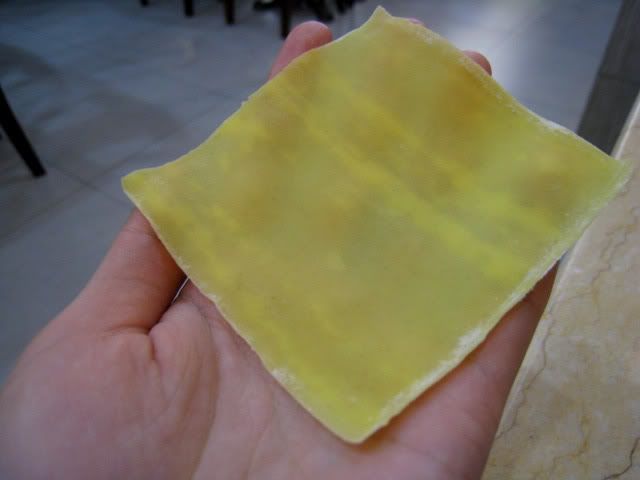 Versus stretched dumpling skin... After stretching, it covers all of Janelle's palm! Amazing!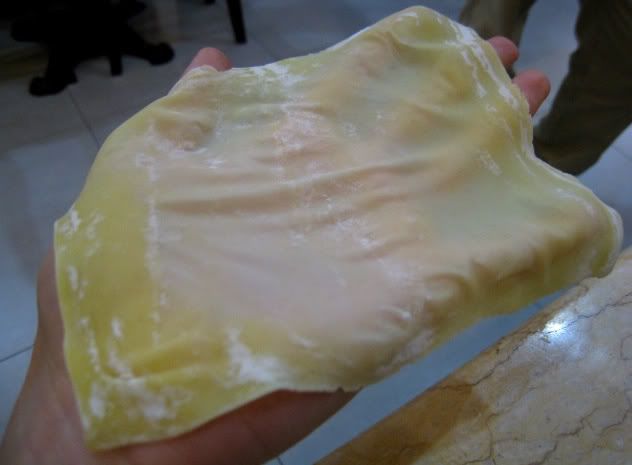 We also like the

Spinach Soup ($4).

Crunchy prawn bits and scallops add on to the sweetness. It was not too gooey as compared to shark fin soup. The broth is really thick and rich in flavor
A's rating: 4.25/5, J's rating: 4.5/5
Last but not least, the

Deep Fried Enoki mushroom ($8).

Though highly recommended by many people, we didn't quite like this dish as we can't really taste or even bite the enoki. We could only taste the fried flour.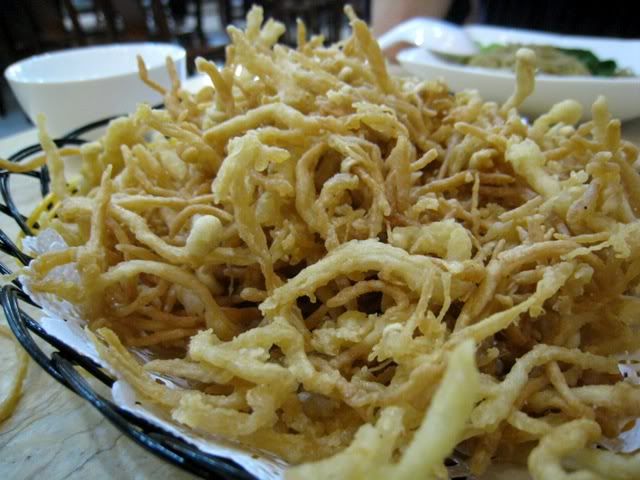 J & A's rating: 3/5



Overall, the dining experience in Tai Shiek hei was pretty good. Cozy restaurant with friendly & knowledgeable waitresses, we would go back again to try out other dishes!
Tai Shek Hai House of Bamboo Noodles
283/285 Joo Chiat Road
Jn of Koon Seng and Joo Chiat Road
Singapore 427539
63455095
10.30am to 11pm daily