Before we went Tai Shek Hei for dinner, we actually went to check out the famous rojak stall at Dunman Food Centre. When we saw that there was no queue at all, we were baffled and at the same time...happy of course! But don't be deceived by it! When we placed our order, we were told to collect an hr later! Then we realised that most people called in to place their order in advance.
Finally when we finished our dinner at Tai Shek Hei, we went back to Lao Hong Ser. Queue is already forming up there! You could see many eating the famous rojak in the food centre. Glad we actually ordered 1 hour in advance. The owner is a very punctual person. When he told us to collect at 8.15pm, we really got our packet of rojak at 8.15pm even though we went back at 8pm.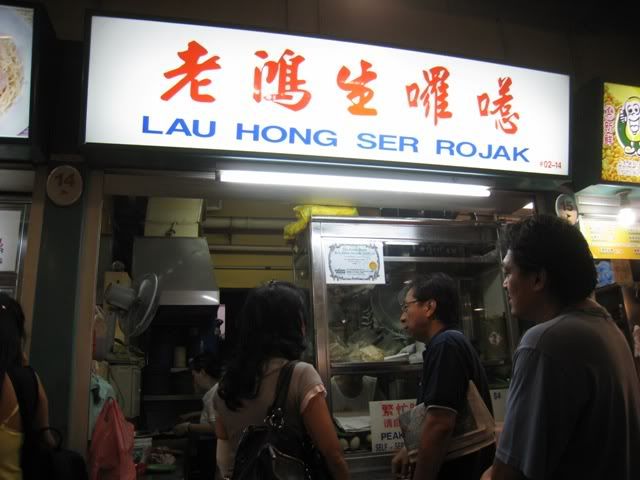 The you tiao was well barbequed till crispy! The rojak sauce was thick and fragrant, accompanied by the crushed peanut. Spicy, sweet and a tinge of sourness from the pineapples. It was awesome! One thing that was special was that they actually add in water chestnuts ("ma ti") in the rojak! Additional crunch and juicyness~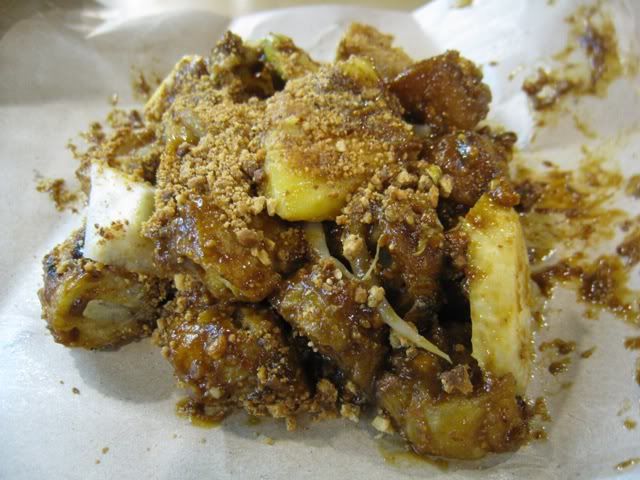 Lao Hong Ser Rojak is definitely worth the 1 hr waiting time. Next time just call in to place your order in advance!
Lau Hong Ser Rojak
271 Onan Road
Stall #02-14 Dunman Road Food Centre
Tel: 63466519
5pm to 38am
Closed every Sunday
Call 1 hour in advance to place your order