We had a surprise from Mr Byron Shoh, owner of Good Morning Nanyang Cafe when we went down 2 days ago. Apart from ordering our usual orange ciabatta set, Mr Byron let us try out his new creation: Peanut Butter Thick Toast! We were definitely very honoured and appreciated his treat. Thank you!

The peanut butter thick toast was drizzled with condensed milk but it was not too sweet. Thick gooey peanut butter with the crispy and soft thick toast, it was simply amazing! The bread was softer than Toastbox's thick toast.
(J: I would prefer him to use crunchy peanut butter instead of the smooth creamy peanut butter. I also like my peanut butter to be more watery like those sold in hdb bakery and confectionary shops)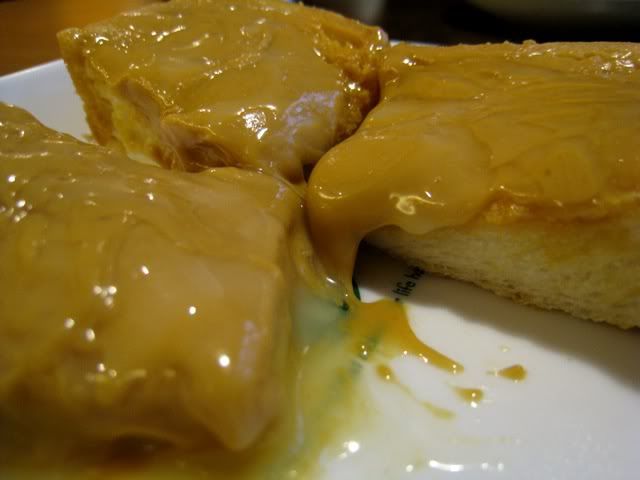 J's rating: 4.25/5, A's rating: 4.5/5
However, this peanut butter thick toast is not in the menu yet. Byron is still in the midst of experimenting and coming up new creations for his menu. Hopefully this will be included in the menu soon so that all of you can try it! We deeply appreciate him for listening to our feedback and suggestions and be sure we'll be back for more!