Ever since we tried
Swissbake Pecan Pie ($3.50 for a slice)
at takashimaya yesterday, we got addicted to it! Today we went to buy it again and spotted a
12 cm pecan pie at only $9.95
.

More worth it than buying individual slices!


Reason for addiction??

The pecans was so well-toasted that we could literally smell the fragrance of the pecans when we bite into wonderful pie. The sour dough was moist and gooey in the centre with a tinge of delightful brown sugar sweetness. The crust was savoury and full of buttery flavour. We love the nutty crunch of this pie with generous pecan fillings.
Crunchy, savoury and luscious...
We're hooked! :)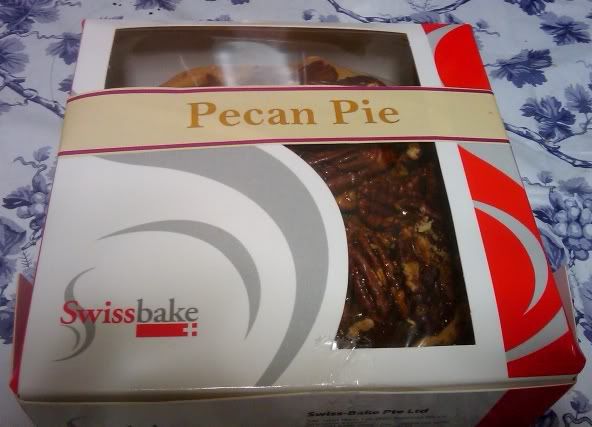 *we will post a close-up of the pecan pie soon!*


One good thing about this pecan pie is that you can actually store it for weeks! Checked out the expiry date: 17.09.09. Need not worry that it will turn mouldy in a few days! AND you eat it at room temperature. Save the time on heating up a pie!

J's & A's rating: 4.75/5
Swissbake
Takashimaya
Visit http://www.swiss-bake.com.sg/ for more info