R Burger, a totally new concept of burger franchise that sells generally healthy and tasty burger. It completely revolutionized the fast-food burger chains from Burger King or MacDonald's. The most distinct feature of R Burger is the use of marine collagen in the steamed bun, with 1000mg of collagen in each burger! That's good news for ladies who want supple and youthful skin! We are able to eat healthily and at the same time, getting more collagen. *Just from our point of view. Haha*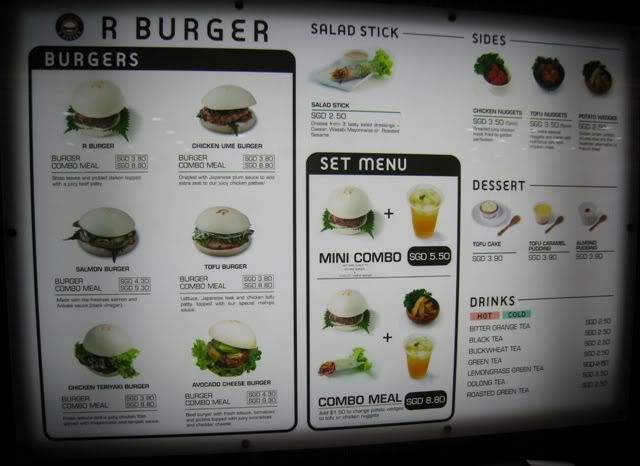 We ordered a

Salmon Burger ($4.30)

and a Tofu Burger ($3.80).

The Salmon Burger tasted alright but we wished that they could be more generous with the salmon in the patty. There was hardly any taste of salmon. However, we do like the Ankake sauce (black vinegar) in the burger. The steamed bun was soft but it was not warm enough when we ate it. The shisho leaf had a herbal minty taste. You either like it or dislike it.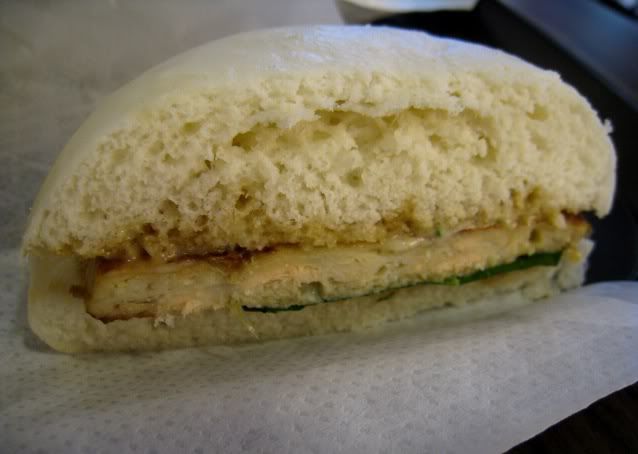 J's & A's rating: 3.75/5



We preferred the Tofu Burger because of the soft, juicy chicken tofu patty in the burger. The patty was also thicker than the salmon patty. The sauce was lighter and more forgettable though.
J's & A's rating: 4/5
R Burger
Ion Orchard
B4-56/57