After a long day of shopping at Tampines 1, we finally settled for dinner at Manpuku! We saw many people ordering

Moonlight Okonomiyaki ($12.80)

at Botejyu and we decided to try it out ourselves!



Okonomiyaki

is a kind of Japanese-style pancakes or pizza. Okonomiyaki usually includes chopped cabbage and various toppings like thinly sliced pork, squid, yakisoba noodles, tenkasu (tempura crumbs), corn, green onion, squid, shrimp, dried bonito flakes, bean sprouts and etc.

Moonlight Okonomiyaki includes squid, prawns and sliced pork with a fried egg on top. The yolk represents the "moon"!
We actually waited half an hour for our okonomiyaki! Look how busy the chef was!
The inital taste of okonomiyaki was fantastic! Crispy pancakes with lots of cabbage & onions inside. The prawn and squid was sooo fresh! Prawns were really sweet and crunchy. However, the okonomiyaki got a bit dry after being put on the hot plate for a while.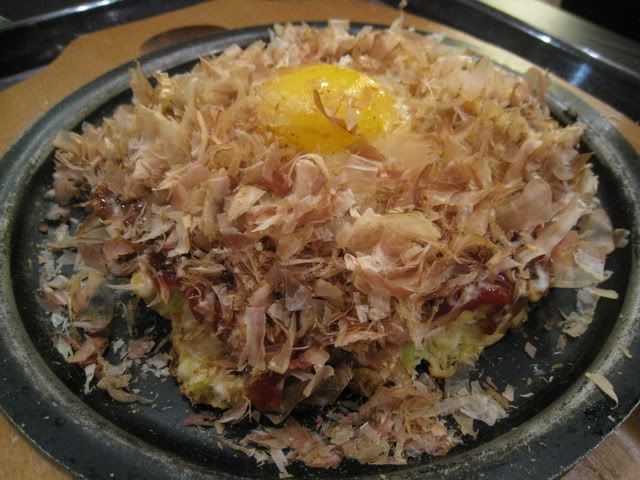 J & A's rating: 4/5



Next we went over to try out Tofu Steak Omu Rice ($9.80). Tofu steak was actually minced beef and mashed tofu patty.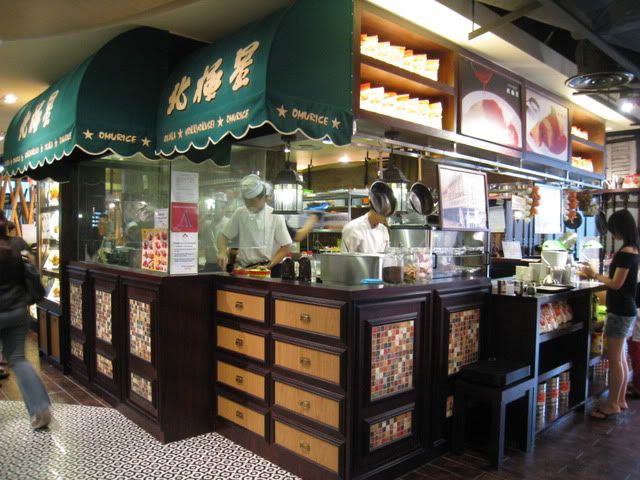 The omu rice was much tastier than the moonlight okonomiyaki! Never knew that rice could be so delicious! The rice was flavoured with some sweet sauce which we've yet to figure out what was it. Tasted a bit like ketchup with teriyaki sauce? haha.. the mushroom and onions in the rice enhanced the its taste! If we had room for more, we will definitely order one more set! The tofu steak was super tender & juicy, drenched in some beef sauce with black pepper! We feel that it could be the tofu which made the patty softer!
J's & A's rating: 4.75/5
Manpuku Japanese Gourmet Town
10
Tampines Central 1
#03-16/19
Tampines 1