Since we were young, Old Airport Road Market & Food Centre has been our frequent makan place. Each time we visit there, it brought back all our childhood memories. Remembered the times where we used to buy our clothings from the shops on level 2 and thereafter, we would head down to the food market to have our meals. But as we grow up, we started to stray away from the food centre as we can find better clothings and food from the shopping malls. This evening, we decided to head back there for our meals.

A: I've been craving for Unagi since last week! And decided to order my

unagi bowl

from Chikuyo, they serve yummy unagi!

For only

$5.50

, you get such a huge serving of unagi! The unagi was well-grilled and soft. The teriyaki sauce was nothing special, pretty much the same that you can find in other Japanese restaurant.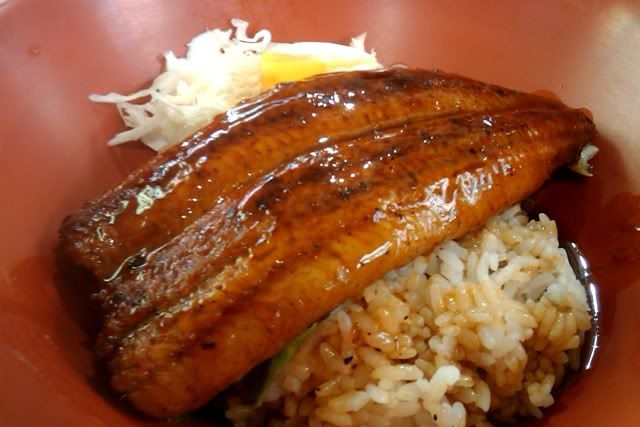 Janelle ordered the Cold Soba Noodle with Unagi ($7.50). Though it was slightly pricy, it came with a generous portion of soba noodles! The soba noodle was definitely better than Ichiban Boshi. It was very springy!
(J: I would prefer the soba and the sauce to be more chilled though.)
There are 2 japanese stalls near Chikuyo but if you observe, most people will order their food from Chikuyo. Try it and you'll know why! But we would recommend you to try out the unagi, we tried salmon and chicken before but felt that unagi still tasted better. Quality food, generous portion and reasonable price!



J's & A's rating: 4/5 Unagi and Soba Noodle





Chikuyo Japanese Cuisine




Old Airport Rd Market & Food Centre




#01-89