J:
Innocent temptation, tts how i will describe u... U look sooo o-r-d-i-n-a-r-y when i first met u. I knew i was wrong when i first had u. My eyes lit up immediately... U r simply e-x-t-r-a-o-r-d-i-n-a-r-y~ I melted when u greeted me with immense softness n warmth... Moist, fluffy n chewy too. Peanut butter
erupted from ur sides when i sank my teeth into u... There was no choice n i knew i had to act fast. I always had a soft spot for liquid peanut butter instead of e sticky skippy ones... Though it was extremely unglam, pls pardon me for sucking every bit of peanut butter tt oozed out from ur warm body. My heart was crying out badly for u when i finished every last bit of u, even licking e peanut butter tt stained my fingers... It was then i knew tt 2 isn't enough for total satisfaction. Before i knew it, i had asked for another. U r simply divine n perfect, hidden in this little corner of lengkok bahru. I would gladly trade any crispy kaya toast just for u, my love~ Tempt me no more~
Steamed lothi with peanut butter $0.50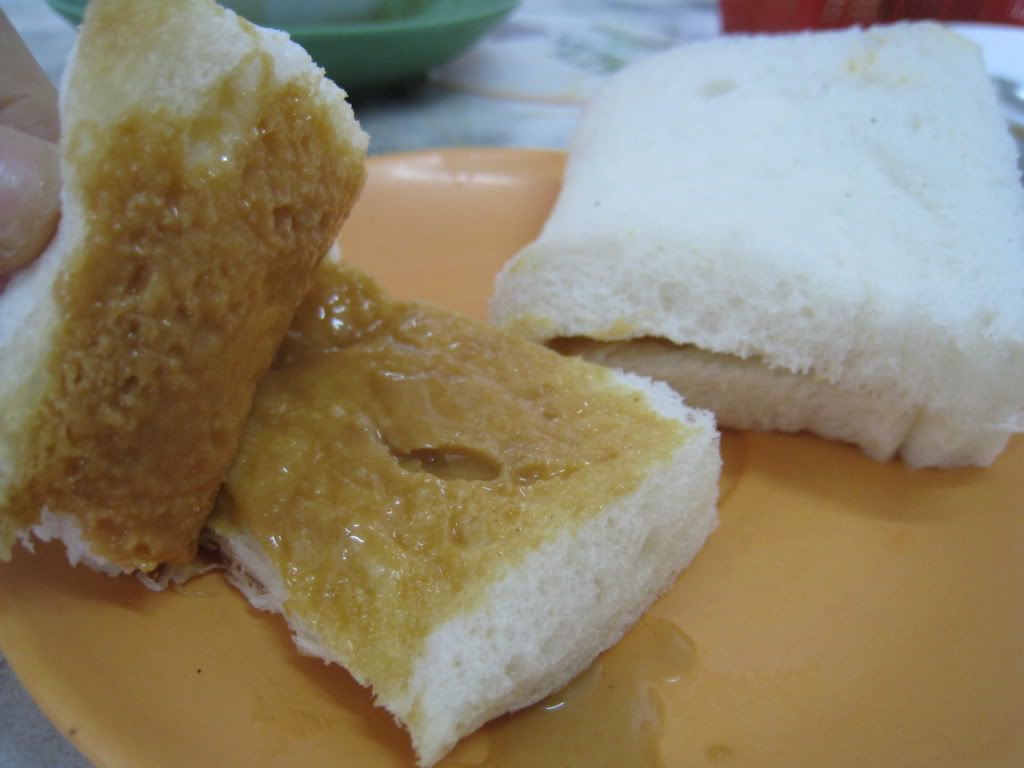 The kopi-o though, was too sweet for me even though i requested for less sugar. It was decent, but not thick enough.
Total bill: $2.70 for 3 lothis with peanut butter, kopi-o, 1 egg
J's ratings: 4.8/5 steamed lothi with peanut butter, 4/5 kopi-o siu dai
Seng Hong Coffeeshop
Blk 58 Lengkok Bahru