Woke up early today to start our

1 day food tour

! With high anticipation, we finally made our way to Provence at Holland Village!
Here are some of the bread that we've tried:
Provence No.1 best seller –

Milk Pan
We got it straight from the oven! It was still hot when we eat it. However we feel that the bread was not soft enough. The milk custard was not bad though.
Strong fragrance of milk when you bit into it.
However we feel that the Raisin Cream Cheese Bun from
barcook
bakery was way better!
(J: Somehow, the combination of the salty bun with sweet milk custard did not appeal to me. I was also expecting the cream cheese to ooze out like hot lava when i bit into e milkpan but oh well. If i had not tried barcook before provence, i would probably have fallen in love with milk pan but e winner was clear upon comparing provence's milk pan with barcook's raisin cream.)
J's rating: 4/5, A's rating: 3.75/5
Next, we had the

blueberry bun.
The bread was much softer than the milk pan.
More
cakey
in the texture.
(A: Actually I prefer this than the milk pan!
Haha
!
Full of blueberr
y fillings!)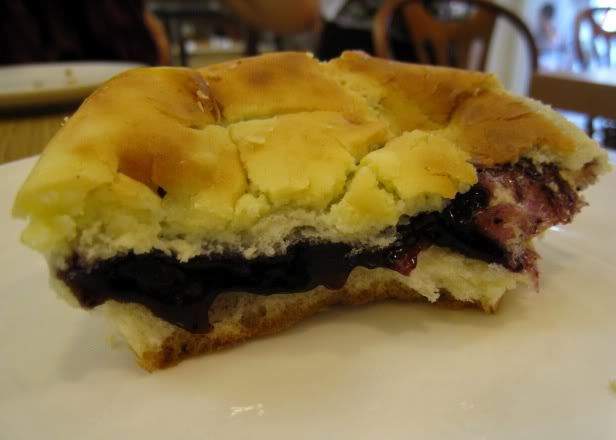 Black sesame cream cheese bun
Strong black sesame and cream cheese taste! The top was crispy and somewhat similar to that of a croissant. (A: The cream cheese flavour was just too strong for me. Don't really like it.)
And finally, the
chocolate
wassant
.
The
wassant
is soft but it lacks the
chocolately
taste. It
taste
pretty normal for us.
(J: I was expecting a croissant size bun n boy, its really small!)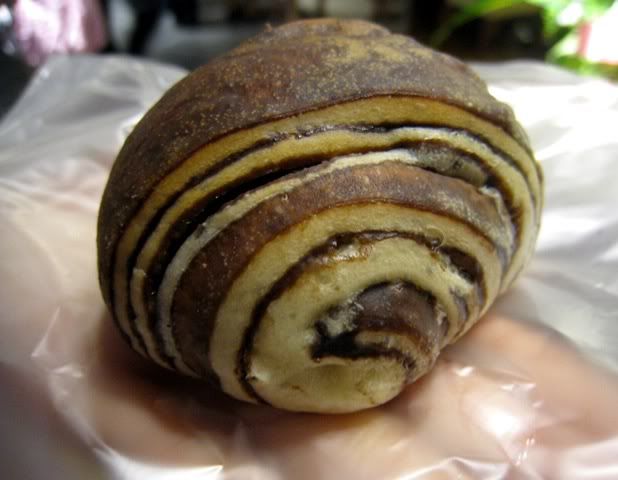 Well, people have different taste & views for good food. Provence is not as fantastic as we thought. We won't go to holland v specially just for Provence but wouldnt mind dropping by if we r nearby. Luckily, Provence has stepped foot into Orchard Ion and we dont have to travel tt far anymore! So, we will just stick to our
Barcook
Bakery! Raisin Cream Cheese Bun! So addictive, so soft & so irresistible!!
Provence Bakery & Cafe