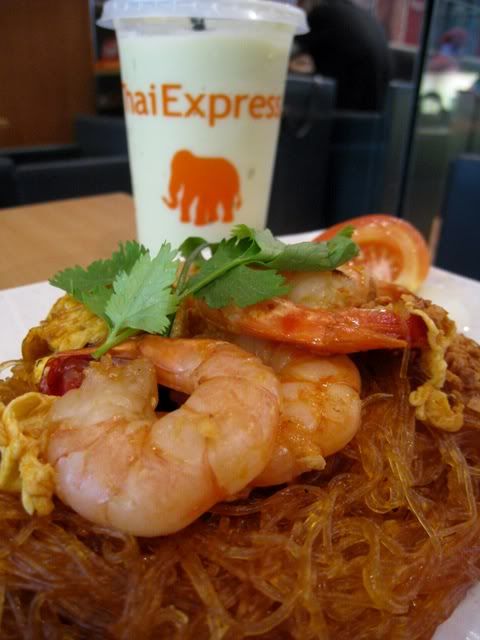 Thai Cuisine is well-known for being hot and spicy and the ability to balance each dish with sweet, sour, spicy and salty flavours. For some, the flavoursome spicy food always get you hooked. People either love it or hate it. We can't really say that we love spicy food but we just enjoy the thrill of hot sensation warming our stomachs.
Phat Thai (Fried glass noodle with prawns), $9.90
Sweet taste of glass noodle with freshly squeezed lime was indeed appetizing. Roasted chopped peanuts and generous amount of prawns gave this dish an extra crunch and flavour. Although it tasted not too bad, the glass noodles tend to clump together.
A & J's rating: 3.75/5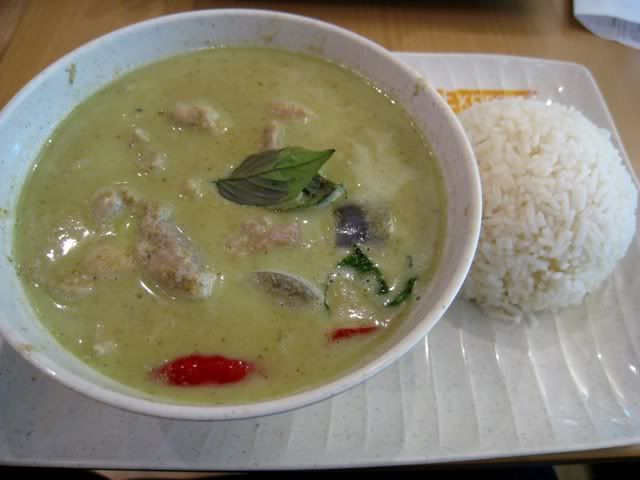 Thai Green Curry with Chicken, $8.80
The first taste of this dish was awful. Intense turmeric taste caught us off-guard. However, the turmeric taste seemed to diminish when we accompanied it with the rice. In fact, we enjoyed it more than the phat thai! It was extremely palatable to drench the fragrant rice with the green curry, mix everything together and eat it! We were initially choked by the spiciness but still, shiok ah!
A & J's rating: 4.25/5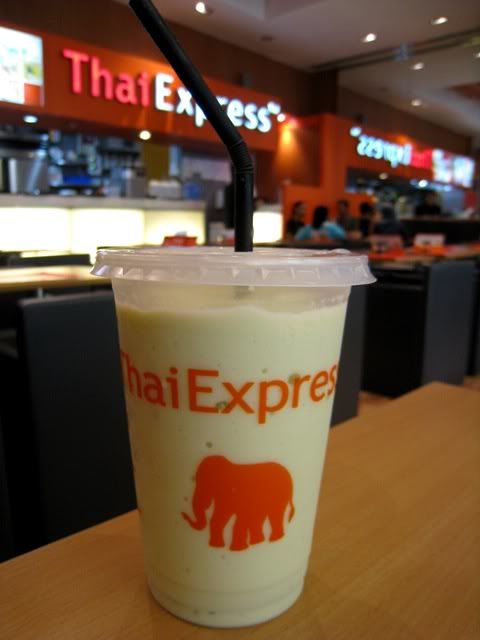 Avocado Milkshake, $5.50
Smooth, creamy avocado milkshake was delightful. It is definitely one of the better avocado milkshake we had. Each mouthful made us crave for more! *Slurp!* Besides, the cooling and refreshing milkshake helped to sooth the spicy sensation of the green curry and clear the throat, making this a fantastic aftermeal bev
erage.
A & J's rating: 4.25/5
Thai Express
#B1-19
Singapore 039393
Tel : 65-6884 4168