We were heading to Orchard Central for Gelare when we saw Quiznos Sub. And there we are at Quinoz Sub looking through the long list of yummy sub sandwiches on the menu. Quiznos Sub is a sub sandwich franchise similar to Subway.
(A: Being a subway fan myself, we decided to try out their competitor's sandwich!)
We ordered
Honey Bourbon Chicken sandwich ($5.40).
Hot spicy mustard with slight sweetness of the chicken. For those who love spicy food, this sandwich is the one for you!
(J: Spicyness and sourness of the mustard sauce combined with the sweet honey was a bit too overpowering for my tastebuds... I prefer their wheat bread to subway's though)




J's & A's rating: 3.75/5



And a must try sandwich is the

Zesty Grill Steak on rosemary parmesan bread ($6.20)!

The rosemary parmesan bread was so soft! And grilled beef steak was surprisingly juicy and tender! The beef steak reminded us of Yoshinoya beef bowl. haha. We prefer this sandwich than the Honey Bourbon Chicken Sandwich. We would definitely come back for this delicious sandwich!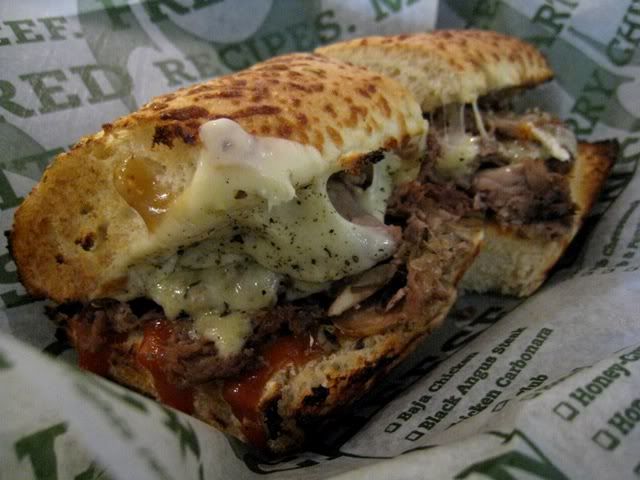 (J: Loved the charred parts of the toasted bread lol)
J's & A's rating: 4.25/5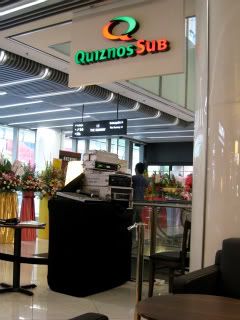 #03-33 Orchard Central,
181 Orchard Road,
238896, Singapore