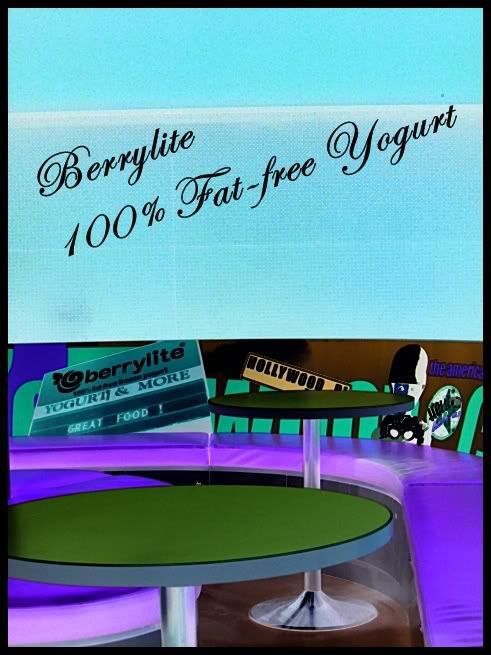 We were craving for something sweet,
craving for our all-time favourite granola,
craving for an indulgence that is low in fat yet satisfying!
Berrylite to the rescue!
We always like to top our yogurt with crunchy, nutty granola instead of fruits.

Berrylite's yogurt was sweeter, icier and it melted pretty quickly too!
We had the
Strawberry Froyo with Granola.
Distinctive strawberry taste ending on a sweet note.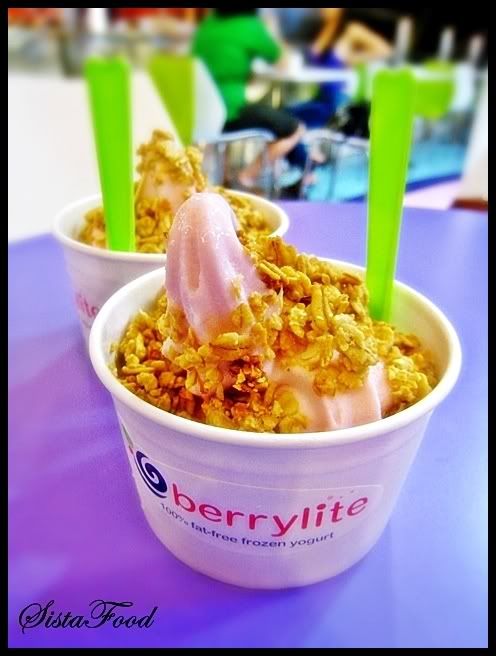 Little sister had her
Snickerdoodle Froyo with Oreos.
We didn't quite enjoy the snickerdoodle as it had a weird, overpowering taste of cinnamon or was it burnt caramel?
Even though Berrylite Froyo does not fall within our top yogurt choices, it still scrapes pass the benchmark for a quick
gra-no-laaaaa
fix!
J's & A's rating: 3.5/5 overall

Our Top 3 Yogurt Ranking:
1. Red Mango
2. Yoguru
3. Yogurt Place
Stay tuned as we bring more reviews on the various yogurt joints!
P/S: Most of the yogurt joints use the same brand of granola which we simply adore which is readily available in some of the supermarkets. Sweet Home Farm Honey Nut Granola with Almonds, so irresistible~ :)
BerryLite
Iluma (Bugis)
201 Victoria Street
#04-02